One of the most awaited, loved and wholeheartedly celebrated festivals is back, and Mumbai is all geared up. Yes, that right, Ganesh Chaturthi always draws devotees to the various pandals in Mumbai to worship Bappa. The feeling of festivity, joy, laughter, all comes together as devotees join in welcoming Lord Ganesha.
Festivals in a city like Mumbai, often cause the streets to be packed, more than they already are on the daily. Which is why getting a two wheeler on rent in Mumbai is a great option if you need to beat the city's traffic. This year especially, after two years of the pandemic, celebrations may be like they used to. So here are a few pandal recommendations that you should definitely visit.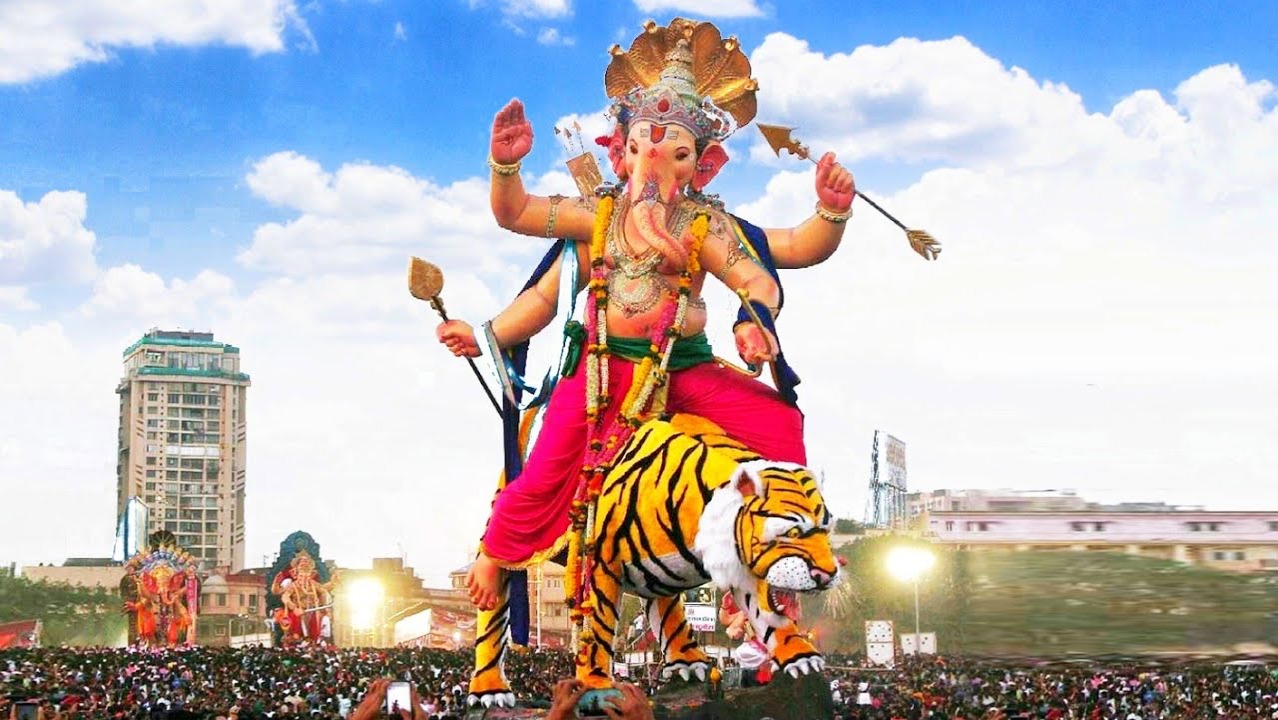 Lalbaug cha Raja
The most famous Ganesh Pandal in Mumbai is the one at Lalbagh, with the idol popularly being known as Lalbaghcha Raja. Notably, flocks of devotees are drawn here, so if you don't mind waiting in a long queue, and would like to witness one of the biggest and most talked about pandals in Mumbai, you can definitely pay a visit here. The grand celebration goes on till the 9th of September with a majestic idol of Lord Ganesha that is said to be around 12 feet tall.
Mumbai cha Raja
The Mumbai cha Raja at Ganeshgalli is among the most popular Ganpati Pandals in the city and hosts one of the most majestic idols. The pandal is in proximity with that of Lalbaug cha Raja while being comparatively less crowded, even though the celebration and grandeur does not differ much. The pandal is one of the oldest and is known for replicating famous temples from all over India. A must visit if you're around the area and do not want to visit an extremely crowded pandal.
Khetwadi cha Mahaganpati
Standing at 35 feet tall is the idol known as Khetwadi cha Mahaganpati. A little different from the other idols mentioned, this one is of Vinayaki Devi, the feminine avatar of Lord Ganesha. The idol has a beautifully draped saree and is adorned with ornaments. It's truly unique how they have gone for this lesser known avatar, so If you want to visit an idol that stands 35 feet tall and is different from the rest, this one should surely be on your list.
Andheri cha Raja
If you're looking to visit a Pandal in the suburbs, Andheri cha Raja in Azad Nagar is hosting a Ganpati Pandal till the 13th of September. It was founded in 1965 by the Azad Nagar Sarvajanik Utsav Samitee. Andheri cha Raja is known as the wish fulfiller, and it is one of the most frequented pandals, that sees a huge crowd of devotees eager to worship Lord Ganesha and join the glorious celebration. However, one thing to note is that the organizers have issued a dress code for devotees that one must check online before visiting.
Fort cha Raja
Located in Ballard Estate, Fort cha Raja has a mesmerizing Ganesh idol on his majestic throne. The pandal sees devotees from all over paying a visit and worshiping their dear Bappa. Thousands of devotees visit this glorious pandal for darshan. Since the place is near CSMT station as well as commerce offices, it is a convenient pandal to visit for those working nearby. It's a truly enriching experience being present here for the aartis, as you join in Lord Ganesha's praise and devotion.

Those were some of the most frequented pandals in Mumbai. The celebration and feeling of festivity in Mumbai these few days will truly be extremely lively. You can try visiting multiple pandals that are in the vicinity of each other to experience what the festival looks like. And we suggest not taking out cars because of traffic and constant parking hassles, instead opting for a two wheeler on rent in Mumbai from Sukuto.com
You can check out each of the pandal's Instagram pages for live and timely updates about the same. Wishing everyone a glorious and very happy Ganesh Chaturthi!