With Ganesh Chaturthi right around the corner, we will soon see devotees flocking to the glorious pandals of Lord Ganesha. There is a sense of blessing, devotion and enthusiasm that one experiences being at these Ganpati Pandals, it is celebrations like these that give us a chance to reconnect with friends and family in the most pure form.
Making busy festivals like this more convenient is opting for a two wheeler on rent in Bangalore, it helps making your commute quicker and easier without having to rely on public transport. It is always a joyful experience being a part of these celebrations, being a part of the aartis, poojas and of course the finally the visarjan. If you're looking to visit the pandals in Bangalore, here are a few.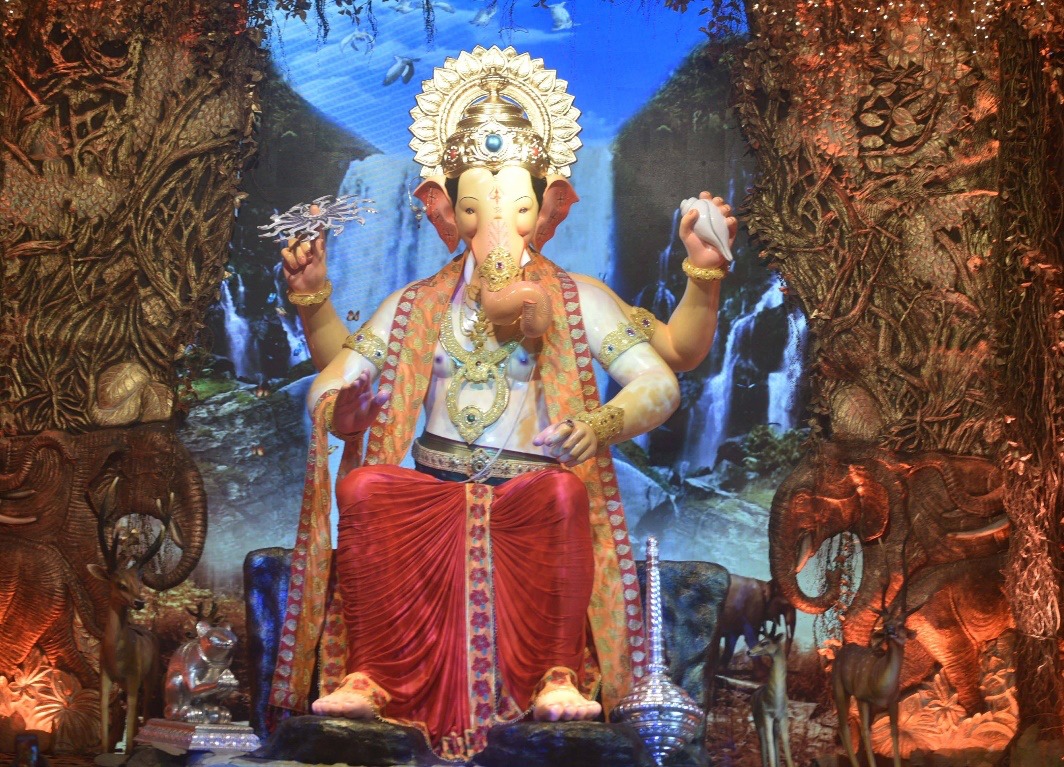 Bengaluru Ganesh Utsav, Basavanagudi
One of the biggest Ganesh Chaturthi celebrations in the city, Bengaluru Ganesh Utsav has been held at APS college ground, Basavanagudi for close to five decades now. Its scale, the artists and crowds it brings in, the enthusiasm and devotion all around, the dance, the music and the performances are like none other in the city. This year they celebrate their diamond Jubilee and are back with a bang with artists like Shreya Ghoshal, devoted bhakti singers and many others. If you truly want to celebrate with the city, this is a Ganpati Pandal you definitely cannot miss out on. Do check out their Instagram page for detailed information.
Sri Vinayaka Geleyara Balaga, Kodihalli
The Pandal in Kodihalli has a four day schedule with poojas daily in the morning from the 31st of August to the 3rd of September, and a grand procession of 3rd, 6 pm onwards. If you live around, you should definitely pay a visit to the Shri Vinayaka Geleyara Balaga Pandal to join the devotees in worshiping and celebrating Lord Ganesha. Although the schedule is only four days long, it's sure to be an extremely fulfilling, devotional and memorable one.
Sri Vinayaka Baktha Mandali, Banasawadi
The Sri Vinayaka Baktha Mandali in Banasawadi is all set to welcome Lord Ganesha with love and grand celebrations. With a five day schedule from the 31st of August to the 4th of September, they're sure to leave no stone unturned in worshiping Ganpati Bappa. The large ganpati idol they host is a visual and artistic treat to see. The pandal draws crowds in large numbers, as devotees flock to worship together. If you get a chance, do visit here on any of the 5 days to experience how they celebrate Lord Ganesha, or you can also choose to visit on the Visarjan day to bid Bappa adieu.
Sri Vinayaka Mitra Mandali, Banashankari
Ringing in its 41st Vinayakotsava of worshipping and celebrating Lord Ganesha, the Sri Vinayaka Mitra Mandali hosts a Ganpati Pandal in Bangalore at Jayanagar, Banashankari. The program schedule includes various singers singing devotional songs, a kuchipudi dance performance, a musical night and a live concert as well on 2nd September. An extremely exciting schedule that will not disappoint. If you're around, drop in to worship, enjoy and most of all, experience what the celebration is all about.
Panchamukhi Ganesha Temple
Not a pandal, but you can have a surreal experience at the Panchamukhi Ganesha Temple, one of the most revered temples dedicated to Lord Ganesha in Kengeri. A large statue of Lord Ganesha with five faces facing each direction (hence the name Panchamukhi, meaning five faces) sits atop the structure. It is believed that worshiping a panchamukhi Ganesh idol helps devotees attain a pure consciousness. Apart from this extremely unique idol, the temple in itself is architecturally beautiful. The place usually offers a sense of calm and peace, but during this festival of Ganesh Chaturthi may see a larger crowd of devotees here.
These are a few Ganesh Pandals that see devotees in a large crowd. If you plan on going Pandal Hopping (visiting different pandals on the same day) we definitely recommend getting your own vehicle, or a two wheeler for rent in Bangalore for a comparatively hassle free experience. Also do check out each of their Instagram pages (same as the names used here) to get regular updates and plan your day well.